Welcome Mr. Jorge Peña Tapia, C.P.A.
PKF Mexico

Dear Partners and Managers,
We are proud to inform, that as of June 3rd of this year, Jorge Peña Tapia, C.P.A., has joined to our firm as Audit Partner, located at the Office PKF Lomas-Polanco.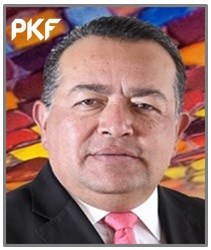 Mr. Jorge Peña Tapia, C.P.A., has amassed over 33 years of experience, serving all sorts of institutions within the financial sector, banking and insurance, in addition to government; having served the past 3 years as a Managing Partner in Financial Services and Insurance division in EY Mexico and Northern Latin America; and more than 30 years of experience at KPMG where the last 10 years served them as a Managing Partner of Financial Services for Mexico and Latin America.
His experience serving clients, such as Citi Banamex, BBVA, Scotiabank, Banorte, Santander, HSBC, HDI Seguros, Mapfre Seguros, BANSEFI, BANSI, Bolsa Mexicana de Valores, among others, will help achieve our big ambitions in this sector.
With his incorporation, we launch the presence of PKF in the Mexican Financial Sector and at Continental level.
Regards,
Francisco M. Oviedo Martínez, CPA
Managing Director of PKF Mexico.
See more News items